Tokai Carbon's growth
Enriching Japan as a country.
That was how Tokai Carbon began.
Tokai Carbon was founded in 1918.The company was rooted in the founder's idea that he wanted to enrich the lives of people through the domestic production of high quality electrodes essential to steel production, which was an industry of national importance.
We have built unshakable reliability, earned through consistent, steady efforts over time to provide useful technologies to people, to society, and to the world without wavering, for more than 100 years.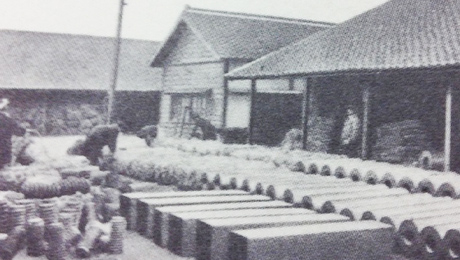 We are expanding that abundance
and supporting a sustainable society.
We have held firmly to the view that we must focus on mutual relationships of trust and never sacrifice the abundance of others or the environment, precisely because Tokai Carbon is a company that provides convenience, freedom, and comfort to the daily lives of people. We are actively working to achieve the sustainable development goals (SDGs) adopted by the United Nations while confronting issues in the global environment, society, and governance.
We have generated new businesses from our main businesses and achieved global growth through consistent effort.
Tokai Carbon has steadily worked to achieve sustainable growth in our two main businesses, graphite electrodes and carbon black, in which we have commanded the position of No. 1 in domestic market share from the beginning. We have used that strong revenue base to invest in new businesses and overseas strategy and establish the new growth businesses in fine carbon, industrial furnaces,anode materials,friction materials, and smelting components and furnace linings.The company is building a structure that will enable stable sustainable growth in a broader variety of product categories.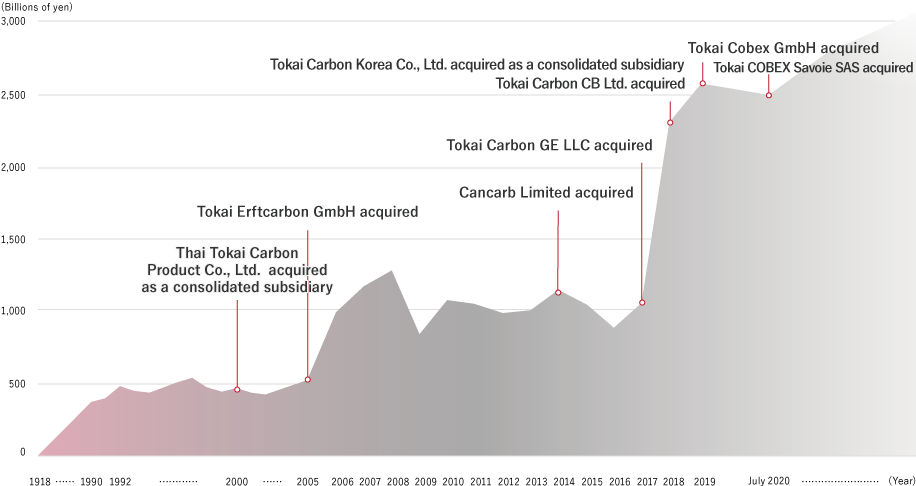 There is a reason why we have also succeeded in friendly M&A.
In the mergers and acquisitions we have executed in the past, we have been able to build very good relationships through such means as holding a welcome ceremony hosted by local employees and inviting the mayor and legislators to participate.
We have been able to share our record of accomplishments over more than a century and our corporate culture of placing importance on "ties" in many cases.We are delighted that our M&A partners feel that things will go well if they partner with Tokai Carbon.
The "Ties of Reliability" that we have cultivated for more than a century constitute the corporate philosophy of Tokai Carbon.
Developing "Ties of Reliability" with our shareholders, customers, suppliers, local communities, employees, and all other stakeholders around the world through our corporate activities is the corporate philosophy of Tokai Carbon. We regard shareholder return as an important management issue in striving to enhance corporate value over the long term, and will work to provide a stable, consistent dividends while taking investment plans, cash flow, and other factors aimed at revenue growth in mind.